We're breaking out the sweaters, firing up the fireplace, and serving frosty and savory fall beverages in November, highlighted by three new live sets from Portable Morla, Electrosect, and The Googly this Wednesday, November 10 at the Living Room (1355 E. Olive Way)
PORTABLE MORLA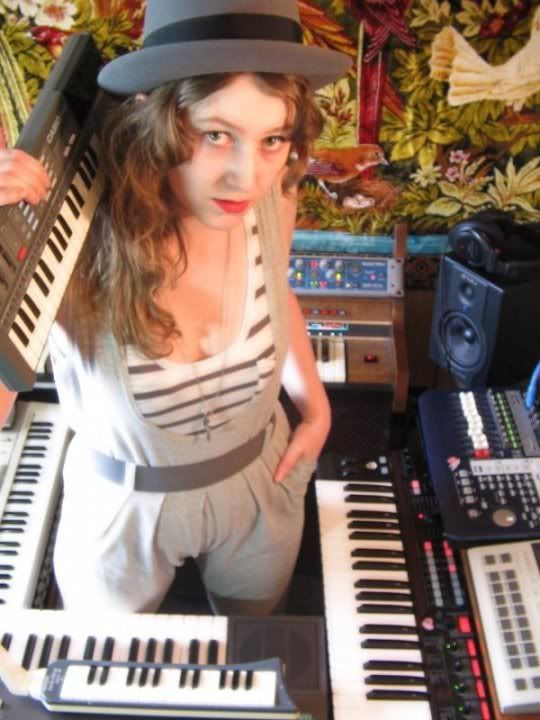 www.myspace.com/portablemorla
www.soundcloud.com/portablemorla
"Playing synths, drum machines, melodica, and various toys, Portable Morla creates tunes that sensually slither into earshot. She composes low-lit torch songs that slyly seduce rather than slap you upside the ass. Dub influences her production style, lending her songs a lo-fi, intimate spaciousness...Morla's beats are relatively gentle, which allows more room for her lush, sparkling electronic embellishments to blossom. Overall, Portable Morla's introverted brand of electronic-oriented songcraft bears a distinctive sound palette and vocal tenor that will linger long after the last song dissipates into the ether." -Dave Segal, The Stranger
ELECTROSECT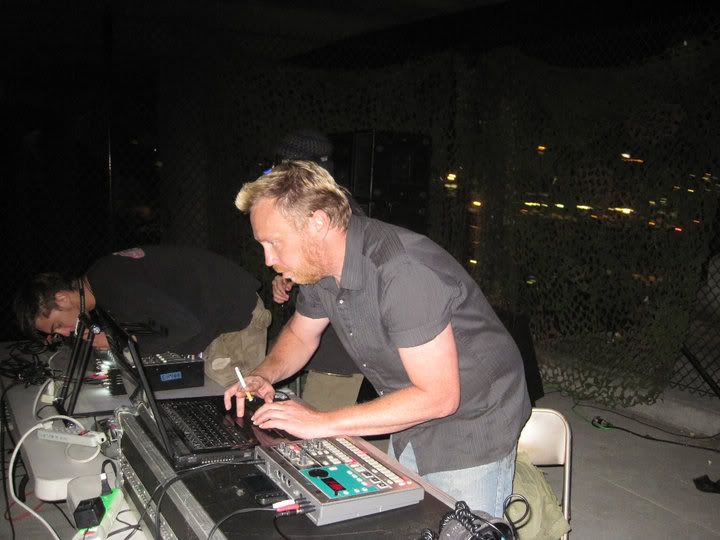 www.myspace.com/electrosect#ixzz144mavCxn
Patrick Haenelt (aka Electrosect) has produced numerous indie and electronic music events around the Northwest with his multi-media booking and promotion company Sensory Effect and assists with the annual Photosynthesis Festival with Live N Love. He curated the Oscillate residency at Baltic Room in Seattle's Capitol Hill district from 2004-2007 (a huge inspiration for Show And Tell, I may add), bringing in local and international talent for a weekly showcase of live electronic music. Between 2006 and 2008, he curated the Sensory Effect showcase at the annual Decibel Festival. He also helped run the collaborative monthly residency BROKEN DISCO with the Fourthcity, Decibel, and Shameless crews. Some of the artists he has booked and promoted include Roger O'Donnell (of The Cure), Modeselektor, Plaid, Autechre, Lowfish, Solvent, LCD Soundsystem, Amon Tobin, Freezepop, Kid606, among many others. Electrosect is also a fantastic producer and live performer and is excited to debut new material for this month's Show And Tell.
GOOGLY
http://soundcloud.com/thegoogly
The Googly (aka Adrian Rowe) is a DJ for the people, a longtime crate-killer who uses a vehicle of beats to provide just the right mood, reading the dance floor like a book and feeding it exactly the sounds it is hungry for. His love of playing partymaker began around age 7, when he would rip songs from the radio and onto cassettes, mix them up and play the new creations at his parents' parties to fine effect. Realizing that he who holds the records rules the dance floor, The Googly's natural progression to a purveyor of sounds soon followed, and this DJ has been spreading music to the people ever since. Now residing just outside of Seattle, The Googly focuses on house, techno and tech-house, weaving in elements of glitch, minimal and experimental sounds as well. His alter-ego The Paused creates more downtempo and ambient music, providing lush sounds when the atmosphere calls for a more chilled-out mood. Influenced by many genres of musical artists like Air, Zero 7, Miss Kittin, Squarepusher, Fleetwood Mac, Radiohead, Plaid, Nathan Fake and Robag Whume, The Googly collaborates with many local producers and shares his music with all. Versatile and open-minded to new styles and sounds, The Googly's keen sense of the dance floor's mood and hefty experience as a DJ make him a perfect fit for any event.
DJ sets provided between live acts by Show And Tell host Verse!
www.showandtellmusic.net
www.thelivingroombar.com