Show And Tell, a biweekly showcase of live electronic music made in the Northwest, is pleased to welcome two of Portland's most imaginative and dynamic producers to the Living Room: SciFiSol & Senor Frio – performing as Camino Acid!
- - - -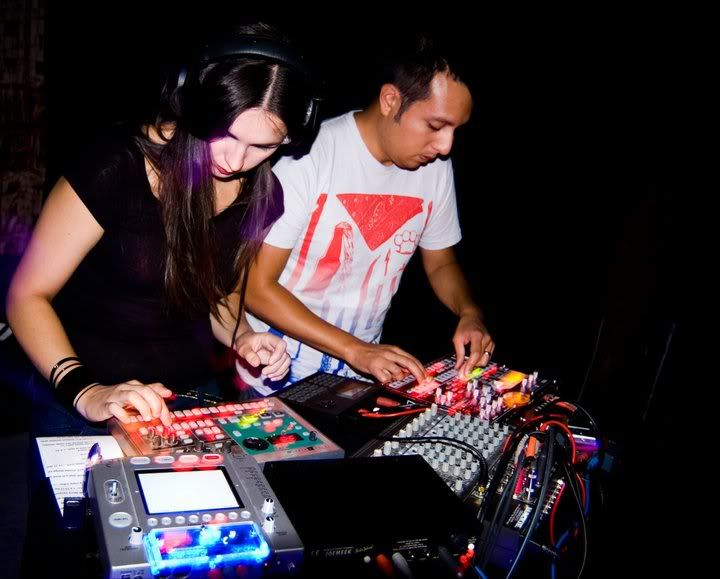 Camino Acid is the side project of avant-garde electronic solo artists SciFiSol and Senor Frio. They have been known to keep an audience's rapt attention with expansively spacey jamz of the most intimate proportions. Each boasting releases on several labels known for an eclectic style, their live performances are given to unique influence by everything from dark electro, idm, techno and ambient styles overlaced with SciFiSol's haunting voice.
Camino Acid will also perform a tag team DJ set of originals that will include some of their solo releases as SciFiSol & Senor Frio, featured on labels such as High Tension Recordings, Bleep Sequence, Buried In Time, Digital Distortions, Narita, and Pleasure Boat Records.
Listen to music from Camino Acid here:
Soundcloud - SciFiSol
Soundcloud - Senor Frio
Purchase SciFiSol's new recording Inject Image, released on Pleasure Boat Records, at:
http://www.pbrecs.com/
Hosted by Show And Tell residents Naturebot & Verse
9-10pm Happy Hour Power Hour: $3 wells/beer/wine & $1 sliders/pan pizzas
No cover!
www.showandtellmusic.net