SHOW AND TELL, a new biweekly live electronic music event at the Living Room that showcases new and developing productions and live sets from the Northwest's rich array of producers is pleased to welcome this Wednesday special guests Gunnar Lockwood & YaNoMas!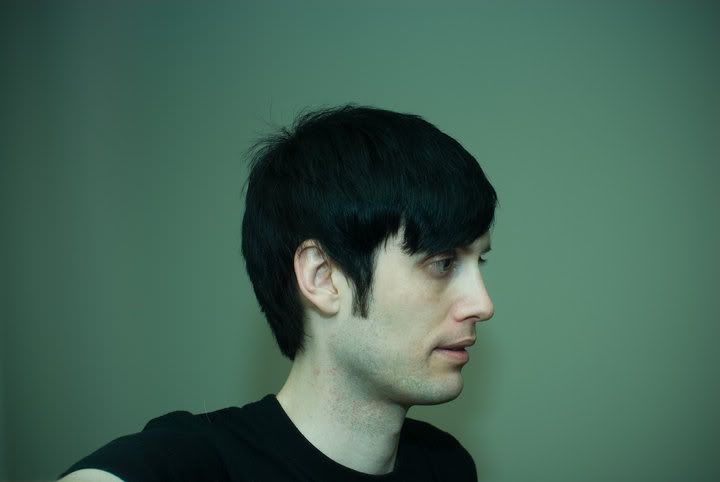 GUNNAR LOCKWOOD
Witnesses of Gunnar Lockwood's live performances have asserted that this is in fact techno as it should be: somewhat raw, immediate, on-the-fly, and almost primitive. But it's precisely the primitive part of the brain that needs stimulation so that people may be coaxed into dancing nameless, never-before-seen dances. It encourages the kind of injury sustained from overly enthusiastic lovemaking. It's the untying, retying, and then severing of knots. It's like popping bubble wrap – with your genitals.
Hecklers are silenced, backsides are set in motion, and grimaces of satisfaction conquer the faces of listeners. This is all part of the plan, which for all its honesty doesn't feel like a plan, but rather a simple effortless fact. Water is wet and shit stinks.
"These are not the same five tracks you've been hearing all month" to quote Mix Architekt. He continues, "The tunes are fresh, original creations, setting you apart from typical dj stuff."
Gunnar's background in punk and experimental music along with his quiet, fifteen year bedroom evolution as a techno producer have combined into what you hear: a grand, sweeping, rhythmic, explosive mess of surprises and joy. Having recently contributed as a sound designer to Xfer Record's "Nerve" software, Gunnar knows how to sculpt the sounds that make people lose control of minds, behinds, bowels, you name it.
Upcoming release on L.A. label The Funky Kind.
http://soundcloud.com/glo
---------------------------------------------------------
YaNoMas (Pleasure Boat Records)
"Back in February, I reviewed Ya No Mas's Straight Up Hussl Hussl CD-R, calling it 'fun, but it also cavalierly fucks around with frequencies in a way that recalls iconoclastic Schematic artists like Push Button Objects and Phoenecia.' Now YNM counterpunches with the full-length Cloud City Sound (Pleasure Boat Records), and the local producer is delving deeper into electro's more rarefied realms. The textures are even stranger and more exotic than those on his previous disc. Fun? Not as much. But overall, Cloud City Sound is more aesthetically satisfying. Although this album is more of a home-listening/headphone work than a collection of explicitly party-friendly choons, Cloud City Sound is no sonic killjoy. Ya No Mas's music seemingly will always bear danceability in its DNA. However, he strives not to make you move with obvious tricks from a genre lousy with practitioners who've been spinning their wheels for years. Ya No Mas's questing spirit and off-kilter creativity ensure that he'll continue to evolve in the electro field, even as most of his peers prefer to lazily retrace former glories. "
- The Stranger, Sept 29th 2009
Music & more info about YaNoMas can be found here:
http://soundcloud.com/pleasureboatrecords
--------------------------------------------------------
DJ sets from Show And Tell host Verse.
Recent Show And Tell guests have included The Googly, Naturebot, Retic, Scratchmaster Joe, Rolo Tamasi, Miniature Airlines, and Hjalti.
Join us in the cozy confines of the Living Room to celebrate & enjoy some of the Northwest's finest electronic music producers amongst friends new and familiar!
The Living Room now offer all-night drink specials priced $5 and under!
No cover!
Living Room
1355 E. Olive Way
http://www.thelivingroombar.com/
More about Show And Tell at:
www.showandtellseattle.blogspot.com
http://www.twitter.com/showandtell206