Show And Tell @ Living Room, a biweekly on 2nd and 4th Wednesdays each month celebrating the Northwest's rich array of live electronic music artists and producers, closes out summer with a triple shot of live performances from Drone Machine, Skoi, and Verse's live debut!
DRONE MACHINE
Beats that warm head and heart, and the goose bumps remain. Be taken aback to beloved memories, with the music of Drone Machine. Passion unlike any other burns throughout the heavy bass lines, spastic beats, and light melodies. Created from a dream and humble background at the age of 17, Ken Kohn a native Olympian, started the Drone Machine project. Five years now passed, and he has mastered the delicate balance between the electricity from a power line to his fingertips to create a head on collision that will pound any brain into frontal lobe lobotomy.
Dronemachine.muxtape.com
Myspace.com/dronemachinemusic
Dronemachine.com
SKOI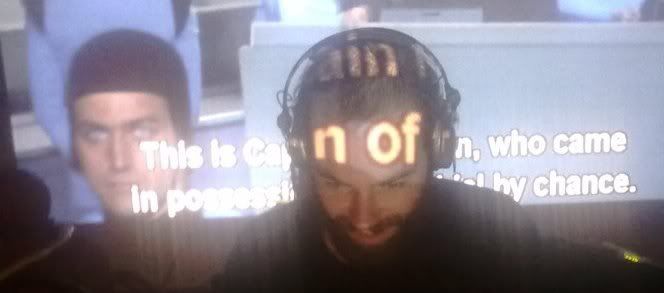 A music collection as vast, rare, and imported as his knowledge in fine beers. Spanning from lager-step to quadruple fermented space yeastbient. He has a fuzzy beard and smiles a lot.
Also known as Frequent The Tides (a project with Dojo) and Jesus Lives In The Basement, this inner-other-worldly character comes chalked full of surprises...
www.waxdj.com/skoisirius
www.facebook.com/skoisirius
www.soundcloud.com/skoisirius
www.twitter.com/skoisirius
VERSE (live debut!)
Show And Tell host Verse is making his live debut! Verse has been rocking Seattle decks since 2004, where he got his start with Flea Market, an acclaimed residency featuring Brent Tactic (now in KC as part of the nationally known DJ/producer team Tactic), Kadeejah Streets (Innerflight), Scratchmaster Joe, and Greg Skidmore. He was also a resident of Portland's Sluts + Squares at Rotture, as well as Seattle residencies Tasters Choice Fridays & Freak Out Saturdays, both at Capitol Club. He is currently the host of the live electronic music night Show And Tell, also at Living Room. Verse has played in Seattle, Portland, and Austin alongside James Holden, Eva, Recess, Jerry Abstract, Scorpio, Nordic Soul, Kris Moon, Kristina Childs, Eva, Scratchmaster Joe, Sam Kirkland, krnl.panic, Struggle, Julia, TJ Gorton, Barbarella, among many others. Verse plays an amalgam of tech-house, electro, breaks, deep house, and just about everything else, if it fits the mood. He is never afraid of taking risks while always maintaining a danceable vibe for his audience.
Verse has also collaborated with INTIMAN Theatre, Rat City Rollergirls, the South by Southwest Music Conference in Austin, Texas, and Comcast Arena in Everett, Washington.
More about Verse:
Facebook
Soundcloud
Twitter
Join us on Wednesday, August 25 at Living Room!! As always, there's no cover and there are many, many great drink specials to be had all night!
Join the Show And Tell community:
www.showandtellmusic.net
twitter.com/showandtell206
Living Room
1355 E. Olive Way
www.thelivingroombar.com