Bonkers! & Show And Tell present
SHOW AND BONK!
Inaugural Edition
Friday, October 22
Chop Suey – 1325 E. Madison
Visuals by Looptid
$8 advance/before 11pm day of show
$10 after 11pm day of show
Advance tickets are available on Ticketweb - click
HERE
to purchase!
Join us for the inaugural edition of SHOW AND BONK, a collaboration between the folks that brought you Bonkers, Pleasure Boat Records, and Show And Tell. It's also the occasion of Verse's (gulp!) 40th birthday, so why not have a Libra bash as well?!
FRONT ROOM
9:00-10:00: Naturebot
10:00-10:50: Jon McMillion
10:50-11:40: SciFiSol
11:40-12:40: The Sight Below
12:40-close: Bob Hansen vs DJ Eva
DANCEFLOOR CONSPIRACY TAGTEAM ROOM (Verse's birthday party)
9:00-10:00: Corban Lester vs. Verse
10:00-11:15: Edis vs. Miss Problematic
11:15-12:30: Barbarella vs. Freakazoid
12:30-close: Levi Clark vs. Verse
---------
THE SIGHT BELOW (Ghostly International)
The music of The Sight Below conjures half-remembered dreams and soft-focus sentiments with elegiac beauty; his video art works similarly, blurring snippets of film until they're recognizable only as organic objects: black-and-white amoebas milling about, or a sunset rendered in grayscale.
All of The Sight Below's songs are performed live: The artist runs E-bowed, slide, and lightly picked guitars through a series of loopers, 12-bit reverb boxes, and delay units, kneading and distending the notes until they drone like bees in a tunnel or keen like an orchestra of singing saws. The resulting swirl is pinned to propulsive, achingly subtle electronic percussion, which guides the listener through the gloom towards the music's hopeful center. The resulting ambient works seem as effortless as natural phenomena; in fact, they're carefully played, head-nodding hymns to the artist's solitary life.
Glider and its accompanying No Place for Us EP, The Sight Below's 2008 debut releases on Ghostly International, were well-received in ambient circles and in the music world at large, gaining plaudits from international publications and musicians (including Radiohead's Thom Yorke).
The Sight Below spent the year touring the world, playing a slate of successful shows at DEMF, MUTEK, and SONAR, and collaborating extensively with Simon Scott (ex-member of UK 'shoegaze' icons Slowdive).
The Sight Below's new album, It All Falls Apart, contains material co-written with Scott and will be released in 2010.
http://ghostly.com/artists/the-sight-below
----------
EVA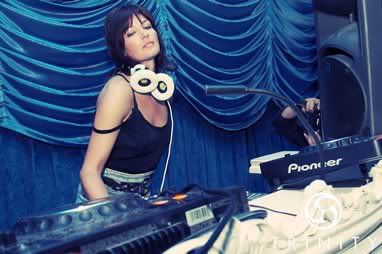 EVA has long had a history of making your EDM dreams come true. Jet-setting across the planet, saving the world one dance floor at a time. Dropping the latest and greatest dance bombs of the 21st Century that will change your life forever.
Having performed with and been praised by an infinite list of the world's biggest DJ's from Derrick May to Tiesto, Etienne De Crecy, Felix Da Housecat Filthy Dukes, Felix Cartel, Damian Lazarus and James Holden, to performing one of the most prestigious clubs in dance music history, Fabric in London.
Executive producer on critically acclaimed remixes for the likes of james Lavelle (UNKLE), and capturing the heart and minds of mega artists such as Kris Menace, who signed her to his French label Work It Baby... alongside Lifelike, Serge Santiago, and Fred Falke.
http://www.work-it-baby/
http://dj-eva.com/
----------
BOB HANSEN (Jacob London)
Bob Hansen is this one guy who used to make rave, trance, techno, and house music as one half of Jacob London. He still kinda does, but now he's mostly making music on his own as Hanssen and/or Norse Rarebit. He's so cool, your mom probably even knows about him. But, if you ask her she'll just kinda clear her throat and change the subject. There's a good reason for this, so don't push it. No need to bring up difficult memories.
http://soundcloud.com/hanssen
http://www.myspace.com/hanssen3000
----------
JON MCMILLION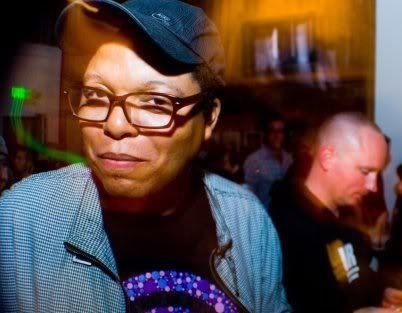 Jon McMillion (aka Wig Water Magic) has been making electronic music for over 15 years, always calling on a vast cache of sounds, styles, and techniques to flesh out his tripped-out aural sensibilities. A Seattle native, and a classically trained musician, he uses live bass, drums, guitar, and piano in his productions. With the launch of his first full-length artist album on NEK - along with a string of other featured treats - McMillion has proven to be an incredibly impressive and unique talent.
http://jonmcmillion.net/
http://www.nuearthkitchen.com/
----------
SciFiSol (Pleasure Boat, PDX)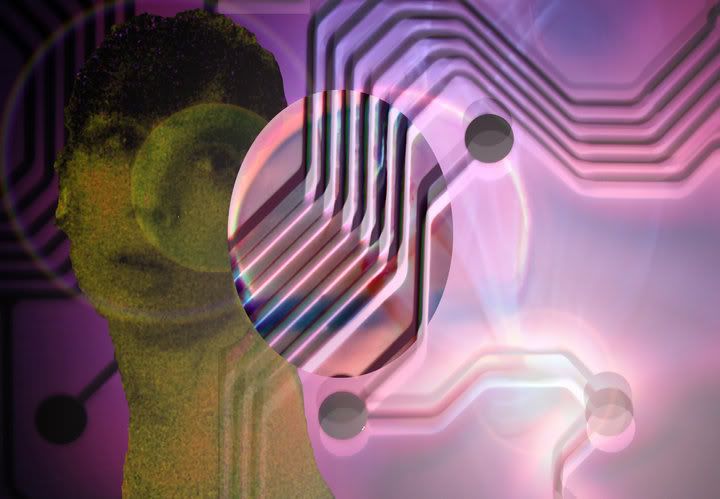 SciFiSol (Christina Broussard), has nurtured a love affair with electronic music through the years combining analog and digital synthesis with her voice in live electronic collaborations and performances and recordings. Her current self-produced solo project is an experimental collage of soundscapes that tell a story of mystery and dreams, fusing her love of the obscure with a desire to create innovative and expressive music. As an artist, SciFiSol strives to move beyond the confines of traditional song forms with goals of creating more abstract improvisation in her work by including musical adaptations of her free form prose and poetry. Each piece is unique in that it stylizes a particualar moment of inspriration that she strives to capture through the art of sound. Her creations embody her own unique brand of a budding electronic artform-- chaotic and boundless, driven by complex rhythms and intimate textures while floating upon ambient, emotional overtones, and featuring her often synthesized and processed voice interlaced throughout.
http://soundcloud.com/scifisol
----------
NATUREBOT (Pleasure Boat)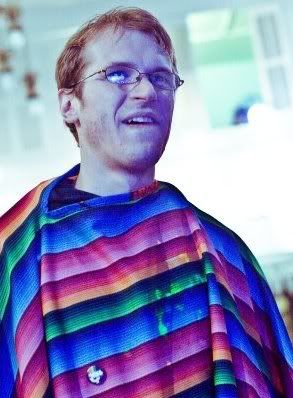 The Naturebot (aka Ian Price) is a one-man project that creates gleaming, dystopian, melodic semi-dance music meant for traveling and exploring when the non-human world is not immediately available. Taking cues from far corners and imbuing them with unorthodox song structure and analog circuitry, his music propels forgotten electronic instruments into a textured and emotional hang-gliding trip through the rainbow-stained overworld. As the founder of Pleasure Boat Records and one of the forces behind the notorious Bonkers! nights, Ian has been hard at work to bring out unfamiliar and beautiful sounds to the public for a long time.
http://soundcloud.com/pleasureboatrecords
http://www.pbrecs.com/
----------
LEVI CLARK (Shameless)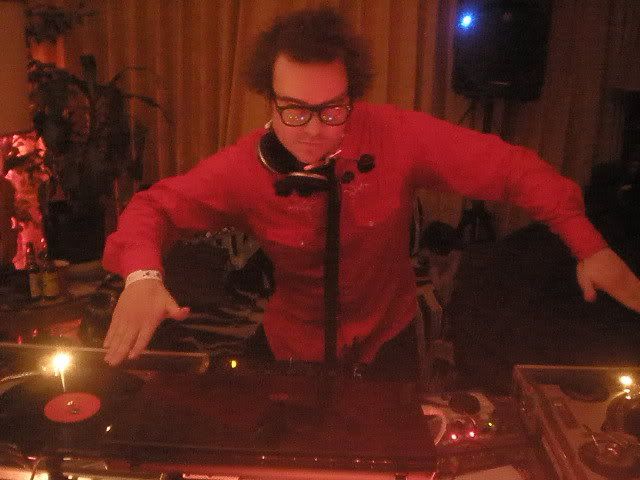 Levi Clark is passionate for all music that is "dirty" and makes people want to dance.
www.simplyshameless.com/leviclark
----------
VERSE (Show And Tell, Dancefloor Conspiracy)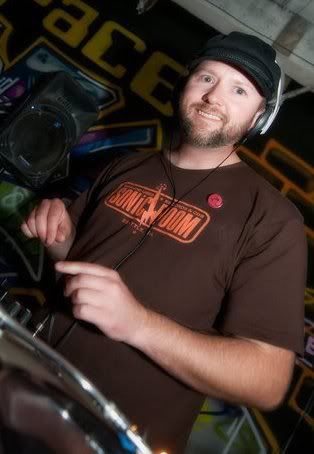 Verse has been rocking Seattle decks since 2004 and is currently host of the live electronic music night Show And Tell. Verse has played in Seattle, Portland, and Austin, in venues such as Chop Suey, Re-bar, and Grey Gallery, to cite a few. Verse plays an amalgam of tech-house, electro, breaks, deep house, and just about everything else, if it fits the mood. He is never afraid of taking risks while always maintaining a danceable vibe for his audience. Verse has also collaborated with INTIMAN Theatre, Rat City Rollergirls, the South by Southwest Music Conference in Austin, Texas, and Comcast Arena in Everett, Washington.
www.showandtellmusic.net
http://www.facebook.com/djverse206
http://www.twitter.com/djverse206
----------
BARBARELLA (Dancefloor Conspiracy)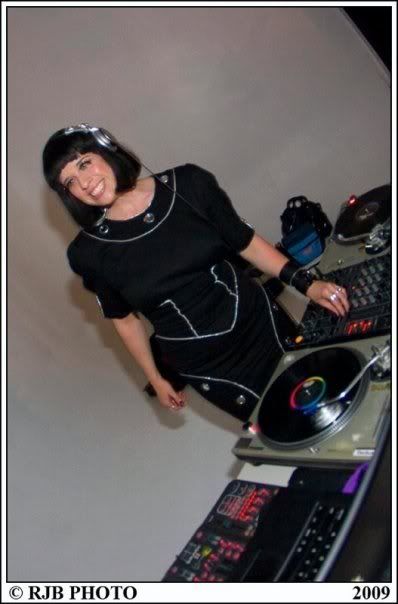 The glamorous DJ Barbarella is one bonafide life of the party. Never one for simplicity, Barbarella expertly plays a wide array of genres to get the party started right. From electro to soul, disco to house, and funk to indie dance, the Barbarella sound knows no boundaries. Barbarella's enthusiastic presence behind the decks and insatiable appetite to expand upon her ever-growing record collection compelled her notoriety to deeply permeate the Seattle club scene.
Barbarella has played Neumos, Re-bar, Chop Suey, Alibi Room, War Room, Heavens, Funhouse, Bellevue Arts Museum, and the Pampas Room at El Gaucho, among many others. DJ Barbarella is truly outta this world!!
----------
MISS PROBLEMATIC (Dancefloor Conspiracy, Thrifty)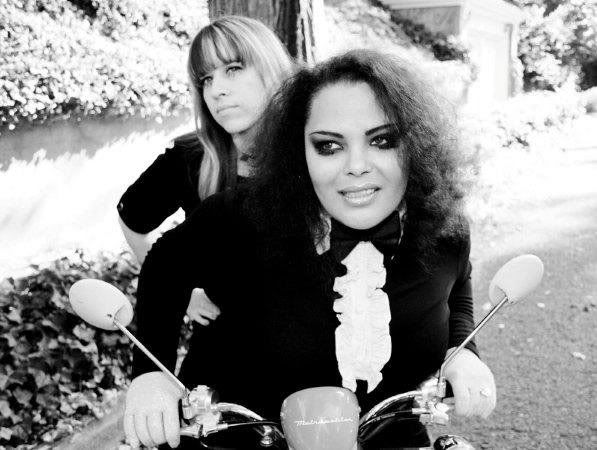 Miss Problematic has had a long history or making things tough and doin' it rough. In yo' face and outta place! You can't deny this girl's got the Rhythm of the Night!
Spinning all vinyl that makes you want to get yo' freak not only on, but most importantly, OFF. This girl knows how to play slap n' grab with your dancin' g-spot.
Don't even TRY to look her up. Just catch her when you can cuz you never know when the Problematic Train will come partyin' through.
----------
CORBAN LESTER (PDX)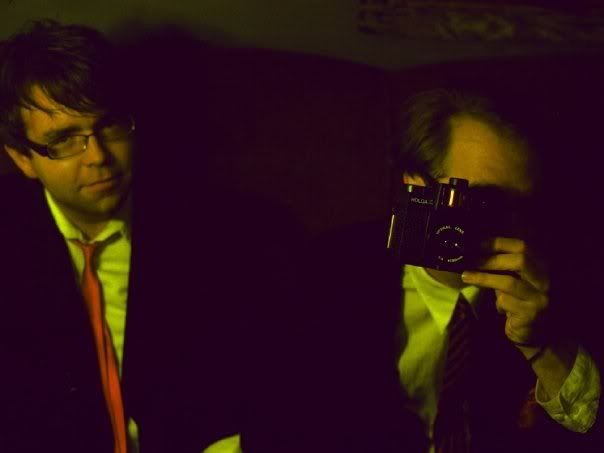 ----------
EDIS (Dancefloor Conspiracy)
----------
FREAKAZOID (Dancefloor Conspiracy)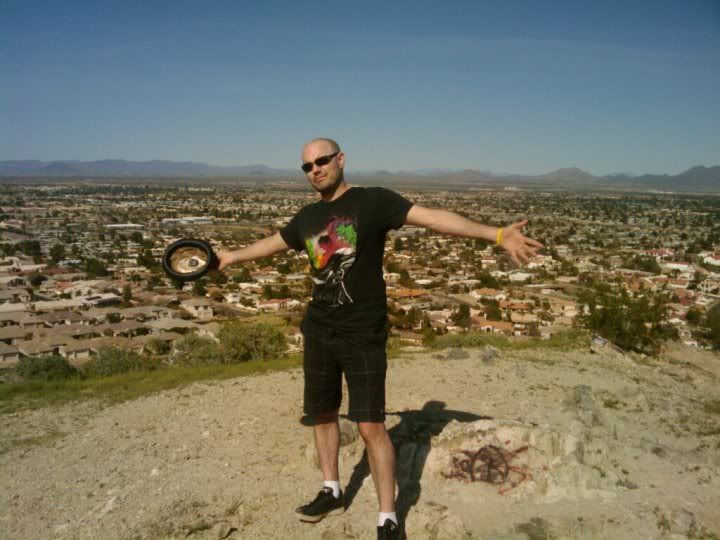 $8 advance/before 11pm day of show
$10 after 11pm day of show
Advance tickets are available on Ticketweb - click
HERE
to purchase!